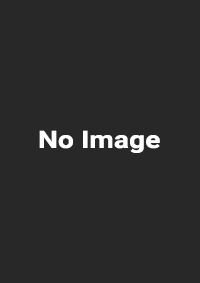 Book Summary
Hadhrat Ahmad (as) wrote this book in April 1896 and it was published on 20th November 1908. It was written with a view to correcting the wrong belief of the Christians and the Muslims that Jesus Christ (as) has gone to the skies alive and from there he will descend to this earth in the latter days. Hadhrat Ahmed (as), says that the difference between the Christians and the Muslims is only this much that the Christians believe that Jesus(as) died on the Cross and was resurrected and carried to the skies with his human body and he is now sitting at the right hand of his father and will return to the world in the latter days to sit on the seat of judgement for the deeds of the people and whoever has not believed in him and his mother as Gods will be thrown into the hell. The Muslims say that Jesus (as) was not put on the Cross and, therefore, the question of his dying there does not arise) rather when he was taken hold of to be put on the Cross, an Angel of God took him with his human body to the skies and he is still there, alive. In the latter days he will descend from the skies putting his hands on the shoulders of two angels and the site of his coming down will be near the Minaret of Damascus or somewhere else nearby and unless a man accepts Islam immediately he (Jesus (as)) will put him to death.
Hadhrat Ahmad (as) says that he is writing this book to correct the wrong views of all these people. He wanted to write ten chapters and an epilogue, but he wrote only four chapters and thought that was enough. These four chapters contain the following:
1. Proof of Jesus (as) having come down from the Cross alive, as stated in the Gospels.
2. The proofs of Jesus (as) having escaped the death on the Cross, as mentioned in the Holy Qur'an and the books of Hadith.
3. Proofs supplied by the books on medicine. These books show that Jesus (as) was taken down from the Cross alive and certain medicines were applied to his wounds to get them healed.
4. Proofs from the books of history-these books show that Jesus (as) traveled to Nasibain, Afghanistan and India.
The book contains a map of the route on which Jesus(as) traveled to India.
Hadhrat Ahmad (as) has expressed certainty that anybody who would read this book of his, be he a Muslim, a Christian or a Jew, he would certainly be convinced that the idea of Jesus(as) going to the skies is meaningless, a lie and a fabrication.